Training Solutions - A Value Added Service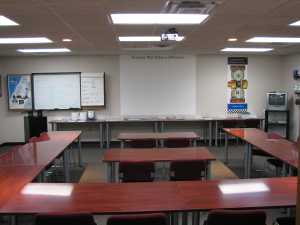 New York Branch Training Room
At Hillyard we're "On Your Staff, Not On Your Payroll" providing service and support in key area's as they relate to your facilities management concerns.
One of those ongoing tasks is training your staff and we're here to help. By providing professionally developed Job Cards for the tasks performed by your staff, and by conducting training at your location or ours, we can provide value added services to your relationship with Hillyard.
Example Job Card
Note: Press the ESC key during the presentation to Exit.
(Adobe PDF Reader Required)
Copyright © 2009-2013 Hillyard, Inc. All rights reserved. Unauthorized duplication of this material, or any part thereof will be prosecuted to the fullest extent of the law.